By Rafael Peinado, co-founder of OS2O – FAST&LIGHT.
During the upcoming ISPO Munich celebration (Nov 28th), the Oswald Thermore Ecodown jacket will receive the top international award in the outdoor industry, an ISPO Award in the category of mountain textile products.
For OS2O, a brand still relatively small compared to large international brands, this undoubtedly marks a milestone in the journey that began more than 10 years ago. It recognizes the constant work and research to offer innovative and distinct garments under the FAST&LIGHT design philosophy: high functionality and lightness.
But what truly excites and fills us with pride about this award is that it represents the highest possible recognition for the work of its designer, Oswaldo Rivera. Oswaldo tragically passed away in a mountain accident in July and had been the design director of OS2O since 2014. From his position, OS2O products evolved exponentially, developing items such as the Nebulae jacket, EVO jacket, Stormfleece PRO Meteor pants, or the O2 Trail Jacket. These products stand at the top of the list of functional and lightweight apparel in the industry, reflecting a continuous pursuit of pushing boundaries in the FAST&LIGHT concept.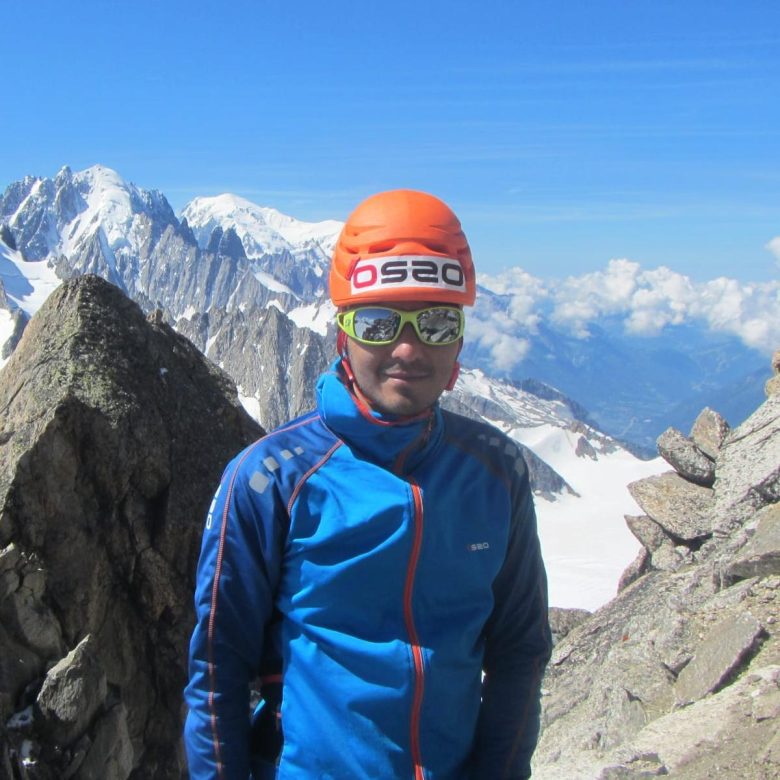 The award-winning jacket, the Oswald Thermore Ecodown Jacket, is another twist on this concept. It is crafted with two types of Thermore synthetic insulation (one of them being Ecodown, the synthetic down with performance most similar to real down based on our analysis) and two types of ultra-light and durable Gelanots fabrics from Toyota. These materials are combined in different panels strategically placed thanks to thermographic studies and body-mapping conducted by Oswaldo himself. Importantly, with the exception of the Zxion thread reinforcing one of the fabrics (in the shoulder and arm area), the rest of the garment is made from recycled materials (around 96% of the total).
It offers very high thermal resistance (even when wet due to the synthetic filling), windproof capability, foldability, breathability at an extremely light weight of 330 grams, fully living up to its creator's vision: a garment as functional and light as down but entirely sustainable and animal-free.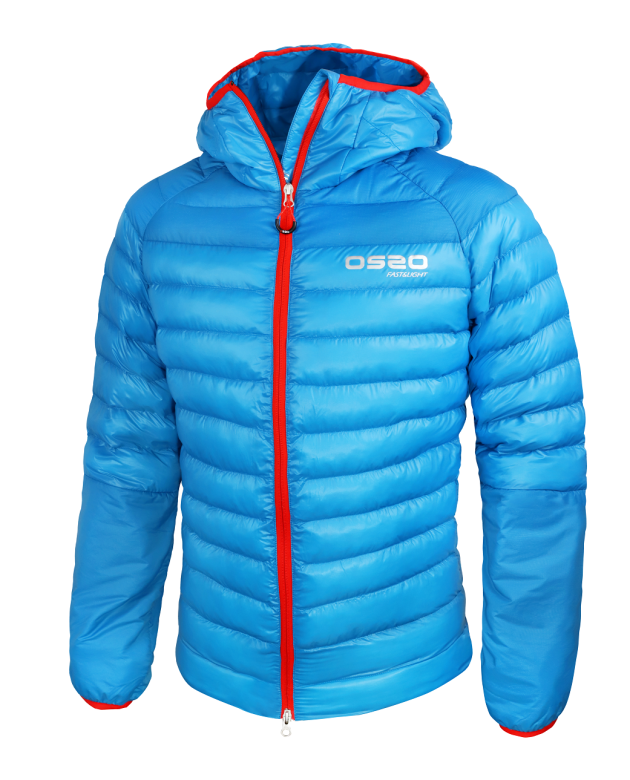 I would also like to share the story behind the garment. From the beginning, we knew we were working on a piece that was destined for an ISPO award; Oswaldo repeated it to me several times: «this garment is going to make waves.» However, it's also true that bringing such a complex piece to fruition was challenging. It combines two fabrics and two fillings (each with its minimum production requirements) with long production lead times, making it something plausible, at the earliest, for 2024.
Nevertheless, when the tragic accident occurred, it was truly moving and motivating to see how all the pieces of the puzzle that make up this project, starting with the Japanese at Toyota Tsusho, followed by the Italians at Thermore, and ending with our factory in China, prioritized the Oswald Jacket over their usual work to make it a reality in 2023 and present it to ISPO, paying tribute to what was always, apart from a work partner, a friend. This award undoubtedly goes to them as well.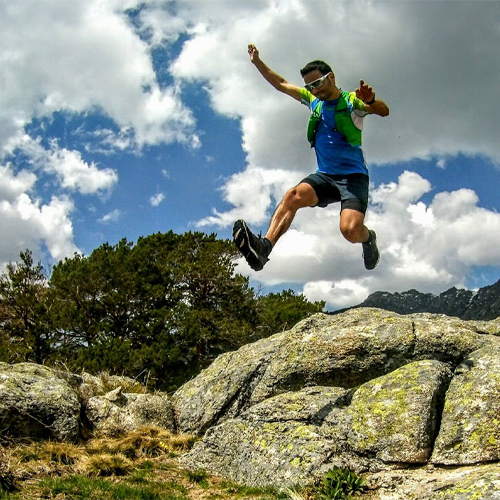 There were several occasions when Oswaldo and I walked through the award-winning product area at ISPO in Munich and dreamed that one day, an OS2O product would be there, rubbing shoulders with the industry giants. This November, it will not only be a reality, but the name OS2O will be there alongside its creator, Oswaldo Rivera. A well-deserved tribute to an outstanding athlete, a mountaineer, an excellent designer, an innovator, a visionary, but above all, a great friend.